ENROL A YOUNG PERSON
Thank you for your interest in Big Brothers Big Sisters of Peel York Mentoring Programs.
Parents and Caregivers are welcome to begin the enrolment process by completing the Mentee Application form below.
If you are not the child's primary Caregiver or have questions about our programs, please contact our Enrolment Coordinator, Natai Kirnon.
STEP 1: UNDERSTANDING YOUR OPTIONS
Please review our various Mentoring Programs to determine the most suitable service for your child.
If a Big Brother, Big Sister, or Big Buddy mentoring relationship seems like the best fit for your child, please consider the list below:
Your child is between the ages of 6 and 18 years old
You, as the child's primary caregiver, are willing and available to support the mentoring relationship
Your child is interested in the program and willing to participate
Your child can easily communicate their needs
You do not have any plans to move out of the area for at least one year
If you can agree to these items, you are invited to complete the Mentee Application form below.
STEP 2: MORE INFORMATION
Check out our FAQs below to learn more before deciding if these programs are right for you.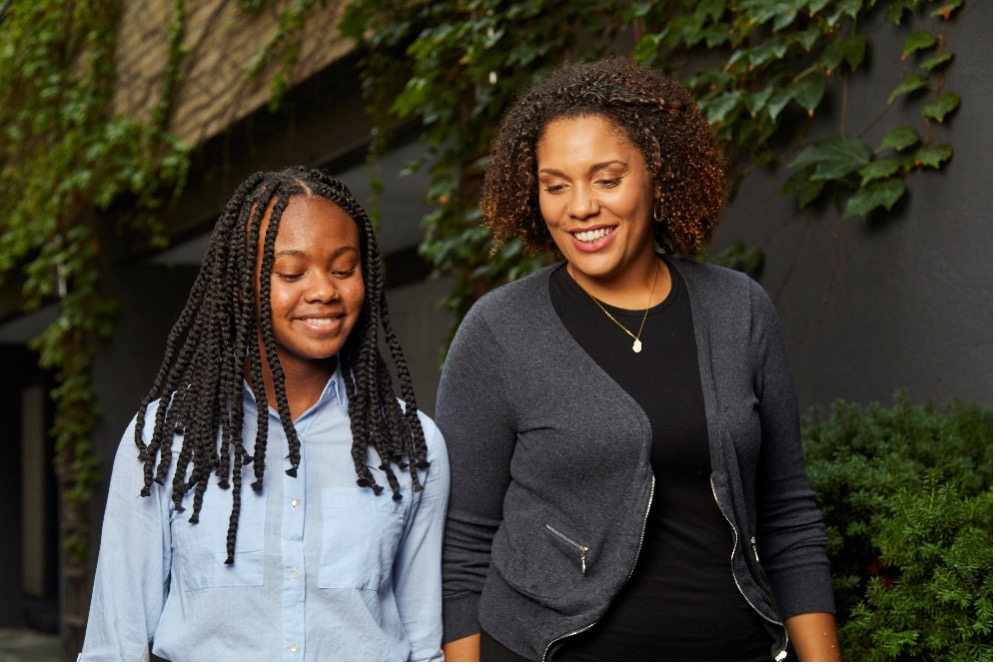 Is there a cost to BBBSPY programs?
No, all BBBSPY programs are offered free of charge! We recognize that finances can often be a barrier for many families in our community and we believe that all young people have the right to realize their full potential.
Who are the Mentors?
Mentors in our programs are community volunteers with an interest in giving back. Just like the families we serve, Mentors reflect the diversity of Peel and York Regions. All Mentors are 18+ and have successfully completed our thorough screening and training process before being ready for matching.
Here are some comments shared by Mentors on why they chose to volunteer with BBBSPY:
"As a child growing up, I struggled with poverty, bullying, not having a positive role model, and looking back I understand now what my life could have been like if I had someone I to count on. I want to be that person for a child who needs it."
"To make a positive impact on a youth's life and to help give them the same opportunities that were given to me as a kid growing up."
"I see this as a great opportunity to give back to the community and mentor the next generation of future leaders."
How long will my child wait to be matched with a Mentor?
Our matching process is not first come first served. Matches between Mentees and Mentors are based on a variety of variables; including similar interests, personality types, shared identity, lived experience, and location. We want to establish the strongest possible mentoring relationships for each child. Therefore, it can be difficult to provide a definitive timeline.
There is one thing you can do to help to speed up the process of finding a match for your child – help us get to know them! Participate in agency events, reach out to your Caseworker, keep us informed on changes in your child's interests, needs, and contact information. This will give us the best chance at finding them the right Mentor.
What happens while we wait?
Once your child is fully enrolled with BBBSPY, you will be assigned a Caseworker who will ensure you receive information about agency events and activities. You will also have access to tickets for recreation and sporting events. You may even be able to participate in other BBBSPY initiatives, such as subsidized camp opportunities.
Does the Caregiver need to be involved?
As your child's Caregiver, you are the expert on what they need, what interests them, and what helps them thrive. That means you are an invaluable resource and need to be an active part of your child's match.
To put it simply, the mentoring relationship just wouldn't work without you.
Caregivers are responsible for supporting the match from the very beginning. This includes assisting in the scheduling of match outings, providing the Mentor with strategies to best meet your child's needs, connecting with the Caseworker for regular match support contacts, and checking in with your child to assess how they feel about the program and the relationship they are developing with their Mentor.
What will my child do with their Mentor?
Mentors and Mentees will meet weekly or bi-weekly for a minimum of one year.  During this time, matches will participate in a variety of activities. To reduce the financial barrier on both the family and the volunteer Mentor, BBBSPY encourages matches to find low to no cost activities.  Some of the most common match activities include going for walks, doing arts and crafts, watching movies, baking, and playing sports.
The most important thing that takes place between your child and their Mentor is the formation of a Developmental Relationship.
Developmental Relationships are close connections through which young people discover who they are, cultivate abilities to shape their own lives, and learn how to engage with and contribute to the world around them.
All BBBSPY Mentors are trained and coached to establish Developmental Relationships with their Mentees, focusing on Expressing Care, Challenging Growth, Providing Support, Sharing Power, and Expanding Possibilities.  In doing this, they will create a meaningful connection with your child that empowers them to be their very best.
If you have additional questions, or are more interested in a School-Based or Group Mentoring Program, please contact our Enrolment Coordinator, Natai Kirnon.
STEP 3: GETTING STARTED
To apply for a Big Brother, Big Sister, or Big Buddy Mentor for your child, please click the button below.
If you would prefer a hardcopy of this form or have any other questions about enrolling your child, please contact Natai Kirnon.