Thank you to everyone who has contributed to Big Brothers Big Sisters Holiday Giving Program.  We are very fortunate to have many supporters who make the holidays much brighter for our youth and their families.
A special thank you to Amazon who recently donated $10,000 in toys and presented a $10,000 cheque to our Peel Good Start Refugee Program, which is a program run in partnership with  Brampton Multicultural Centre.
We would also like to highlight our top supporter of our Holiday Giving Program – Gene Bidinot from Bonanza Gardens who year after year donates $15,000 worth of toys for our children and youth.
Additionally, we'd also like to extend a special thank you to Hoffman-LaRoche Limited who donated $2,500 worth of gift cards, toys and games through their staff Holiday Giving program.
We greatly appreciate the generosity of all of our supporters:
Amazon
Anita Walters & Friends
Best Buy
Bonanza Gardens
CHUM Christmas Wish
City of Brampton
Dan & Lynn Millington
Deanna Hart & Family
Formcor
Gene Bidinot – Bonanza Gardens (Costco Brampton)
Harold T. Griffin
Hoffman-La Roche Limited
Home Suites by Hilton
Inscan Contractors Ontario Inc.
Jan and John Greedy
LCBO
Mastermind
National Logistics Services
Old Navy – Heartland Town Centre
Parkholme School
Razor Creative
University of Toronto Mississauga
Whittaker Family
XI Delta Zeta Sorority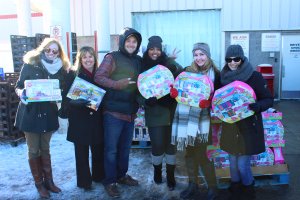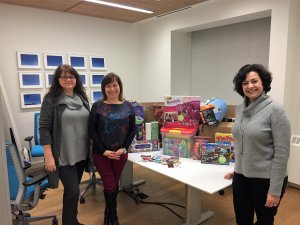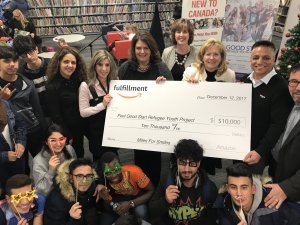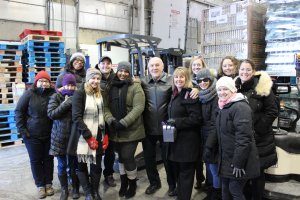 .