MERCEDES-BENZ PARTNERS WITH BIG BROTHERS BIG SISTERS OF CANADA TO EMPOWER THE NEXT GENERATION OF CANADIANS THROUGH MENTORSHIP
Mercedes-Benz Partners With Big Brothers Big Sisters of Canada to Empower the Next Generation of Canadians through Mentorship
Driving Your Future is a new corporate citizenship initiative by Mercedes-Benz Canada, which includes a multi-year partnership with Big Brothers Big Sisters of Canada (BBBSC), helping Canadian kids reach their full potential by harnessing the power of mentorship
In addition to helping BBBSC address its waitlist challenge, Mercedes-Benz Canada will be the title sponsor of BBBSC's National Youth Mentoring Advisory Council (NYMAC)
MISSISSAUGA – Mercedes-Benz is proud to announce a new multi-year partnership with Big Brothers Big Sisters of Canada (BBBSC) and title sponsorship of its National Youth Mentoring Advisory Council (NYMAC). The new partnership is born out of a shared goal to harness the power of mentorship to help Canadian kids reach their full potential. This partnership comes as Mercedes-Benz Canada introduces Driving Your Future, a new corporate citizenship initiative aimed at empowering the next generation of Canadians through education, development, and inspiration. Mercedes-Benz Canada is pleased to expand the widespread impact of the Driving Your Future program, which was introduced by Mercedes-Benz USA in 2022.
With Driving Your Future, Mercedes-Benz Canada will support Big Brothers Big Sisters (BBBS) agencies nationwide with their growing need to identify mentors for Littles (mentees). There are currently 10,000 children (aged seven to 18) across Canada awaiting mentorship.
According to studies, mentorship significantly changes lives by fostering resilience, reinforcing the importance of BBBSC's movement in Canada. Research underscores that just one positive adult can dramatically improve outcomes for children living with adversities. Consistent and supportive relationships have been proven to stimulate brain development, promote physical health and foster resiliency, reducing health disparities and re-writing a young person's future.
Elevating the voice of Canadian Youth: National Youth Mentoring Advisory Council driven by Mercedes-Benz Canada
Through this partnership, Mercedes-Benz Canada is the title sponsor of BBBSC's National Youth Mentoring Advisory Council (NYMAC), a consortium of young people (aged 17-28) from across the country with knowledge, expertise and lived experience in mentoring. NYMAC members are from diverse backgrounds and ensure the voices of Canadian youth authentically inform BBBSC's mentoring programs. The group provides consultation, undertakes projects, and takes a leadership role in supporting BBBSC on issues related to mentoring children.
Mercedes-Benz Canada will regularly engage with NYMAC members, providing networking, unique experiences and mentorship opportunities for young people on the council, while empowering NYMAC's work to continuously enhance BBBSC's mentoring programs for kids across Canada.
A National Partnership with BIG Local Impact
Mercedes-Benz Canada's corporate office in Mississauga, Ontario is partnering directly with its local Big Brothers Big Sisters chapter (BBBS Peel-York), encouraging employee participation in programming, fundraising, and enabling meaningful volunteer opportunities.
To stay updated with the latest news and updates about this partnership, visit: mercedes-benz.ca/en/corporate-citizenship.
"Driving Your Future is an extension of how Mercedes-Benz leads and accelerates change. We are taking positive action by uplifting and empowering the next generation of Canadian youth to help them reach their full potential," said Andreas Tetzloff, President and CEO, Mercedes-Benz Canada.
"Our partnership with Mercedes-Benz will unlock potential and foster resilience for children and youth through mentoring. Their bright future starts today," said Jill Zelmanovits, President and CEO, Big Brothers Big Sisters of Canada.
"As a human rights advocate for the well-being of children and youth, I am committed to using the support of Mercedes-Benz Canada to engage young citizens and amplify their voices. This investment in our work will fuel the passions of many children and youth in so many communities, and that's incredibly meaningful," said Ashley Whiteman, Co-Chair, National Youth Mentoring Advisory Council, for Big Brothers Big Sisters of Canada.
"Working with peer mentors across Canada has broadened my horizons. My journey began as a student mentor. Each year, I work to develop more skills that position me to excel as a human being and as a professional. This support from Mercedes-Benz Canada will go a long way to boosting all our NYMAC colleagues to make positive contributions to the mentoring movement in Canada now, and in the future," said David Awosoga, Co-Chair, National Youth Mentoring Advisory Council, for Big Brothers Big Sisters of Canada.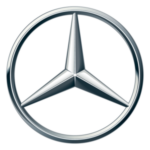 About Mercedes-Benz Canada
Mercedes-Benz Canada Inc. is responsible for the distribution, marketing and customer service of Mercedes-Benz, Mercedes-AMG, Mercedes-Maybach and Mercedes-EQ passenger vehicles, as well as Mercedes-Benz Vans. Headquartered in Mississauga, Ontario, Mercedes-Benz Canada employs approximately 250 people across Canada. Through a nationwide network of 59 authorized dealerships, Mercedes-Benz Canada sold 34,316 vehicles in 2022.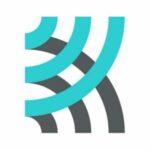 About Big Brothers Big Sisters of Canada
Big Brothers Big Sisters of Canada (BBBSC) is a not-for-profit leader who unites a network of local mentoring providers and volunteers from coast to coast to coast. Children and families are at the heart of all we do. Mentoring builds resilience and enables children and youth to reach their full potential. BBBSC supports over 95 individual BBBS service providers by igniting growth, innovation, and collective strength in urban, rural, remote, and Indigenous reaching communities.